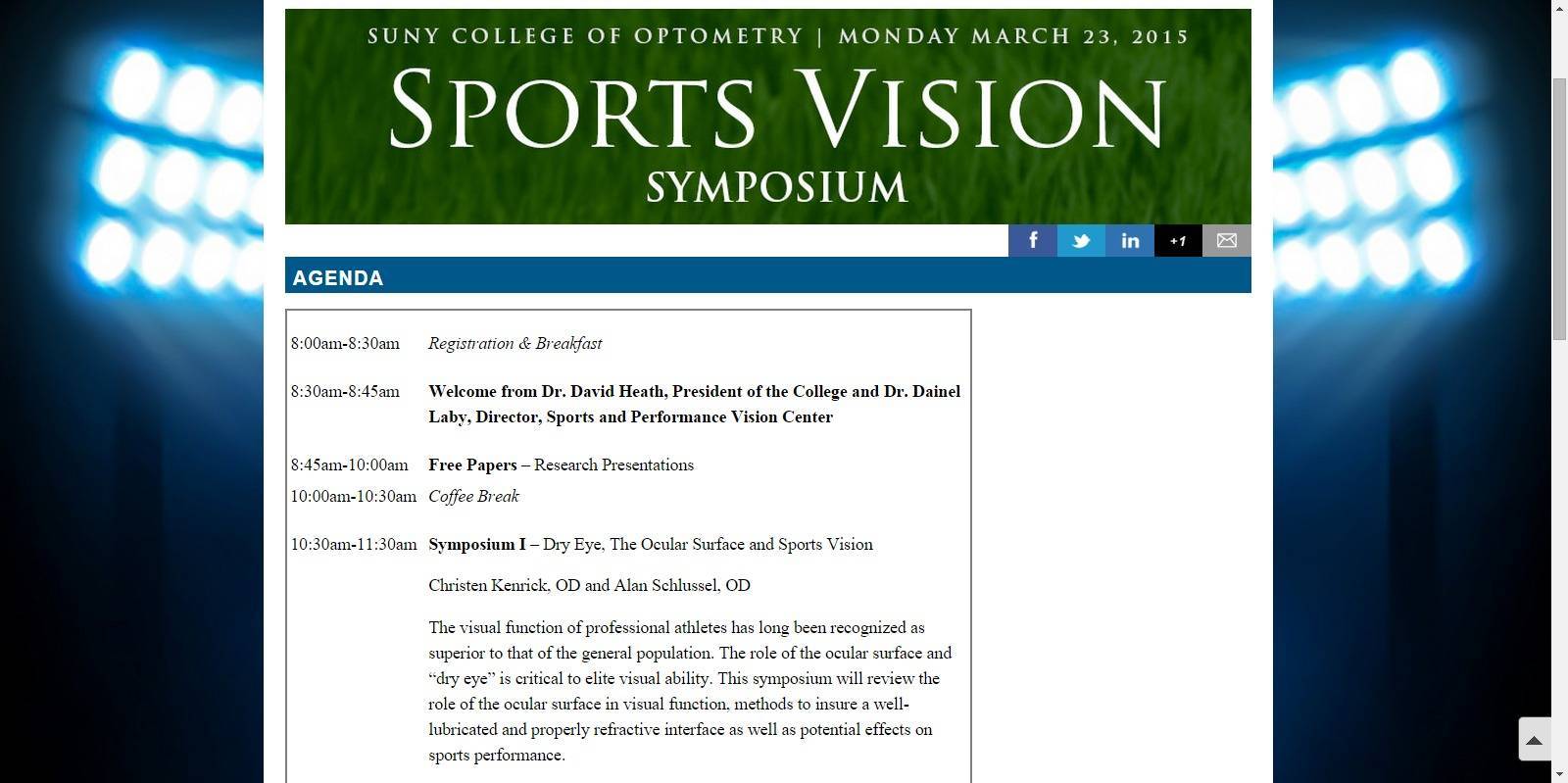 Dr. Alan Schlussel was recently asked to speak at the Sports Vision Symposium which took place on Monday March 23, 2015 during Vision Expo East at the SUNY College of Optometry. In his lecture to optometrists attending the symposium he spoke about Dry Eyes and its affect on Sports Performance.
For more information about the symposium and Dr. Schlussel's lecture please go to the
Sports Vision Symposium
website.